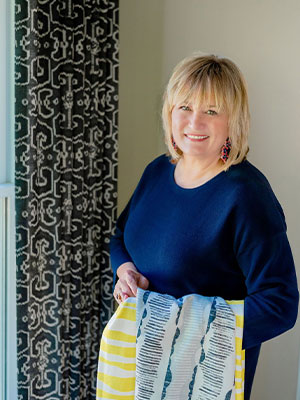 Kim has had a love affair with fabrics for as long as she can remember. She has sewn since she was a young girl, getting lost in different prints, patterns and textures, but always creating things. After college, she began her career in retail fashion, before quickly transitioning to fabric retail, returning to her passion. From there, Kim began making window treatments in her garage in Arizona nearly 28 years ago. As a young mother balancing work life and home, she found her passion and has never looked back. Kim currently resides in Greenville, SC, and has a daughter and son. Kim has established a presence with interior designers, focusing not only on vision, but assisting the designer with the technical aspects of projects, as well. Kim loves creating window designs that are fresh and classic, with textiles and fabrics that provide function and beauty. Kim works with designers and homeowners across the country.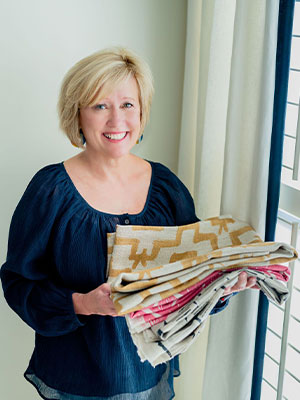 Jeanne grew up in the midwest and after graduating from college had a career in Sales and Marketing before moving to Germany with her husband and two young children. Jeanne met Kim after moving back to the states and settling in Greenville in 2000, with her husband and three young daughters. They discovered that they were both Alumnus of the same college and became fast friends. Jeanne began helping Kim with her business, sewing sometimes into the wee hours of the morning, after the kids were asleep, to get a project done on time. They have been working together for 19 years, much of their success due to their friendship and the uniqueness of how they compliment each other professionally. Jeanne loves the marketing aspect of the business, reaching customers not only locally, but all over the country, using social media avenues to engage and grow their business.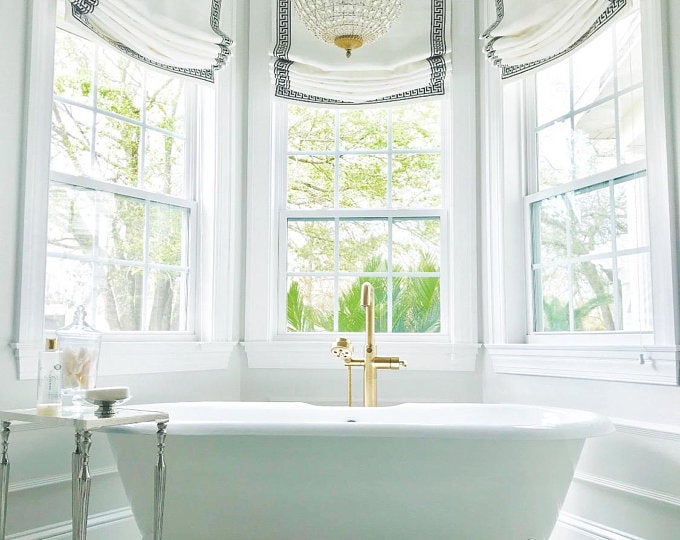 Custom Flat Banded Roman Shade With Greek Key Banding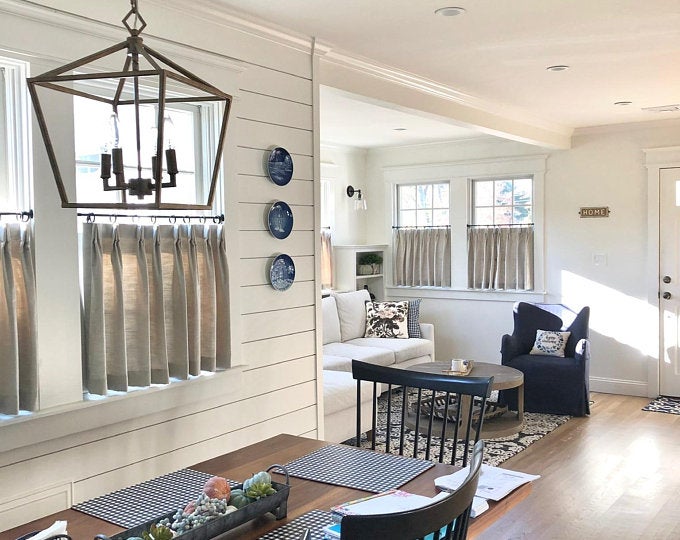 Pinch Pleat Cafe Curtains Made to Order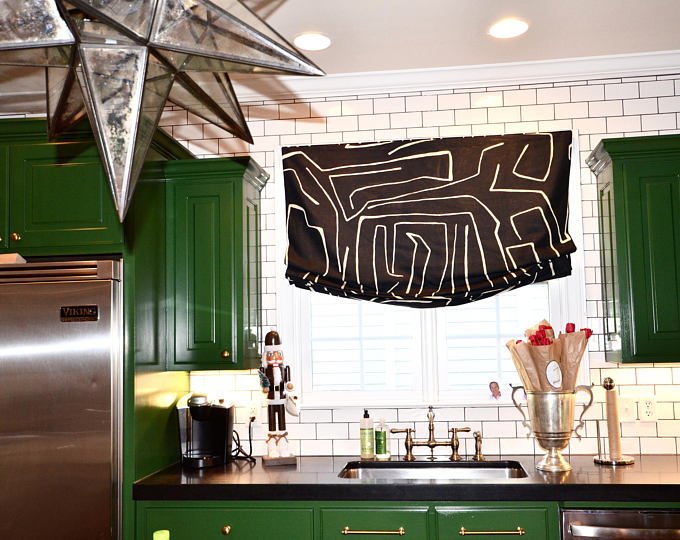 Custom Relaxed Roman Shade | Kelly Wearstler 'Graffito'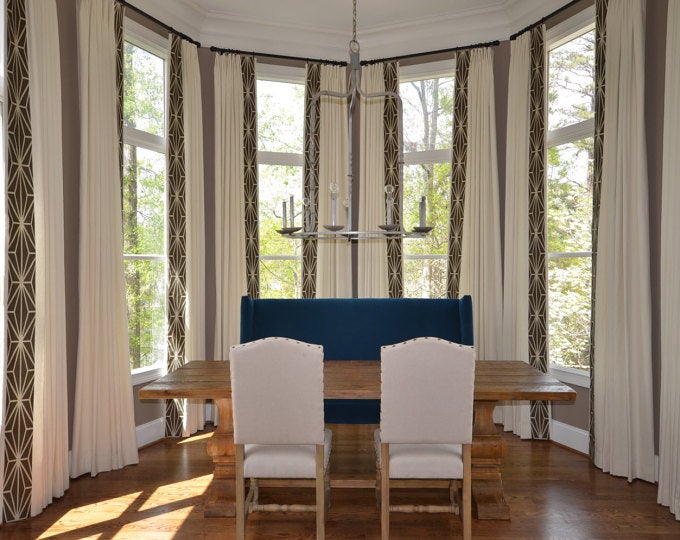 Custom Banded Drapery Panels
Subscribe To Our Newsletter
Subscribe to our newsletter to get promotional and event updates.